Village of Hope & Medical Center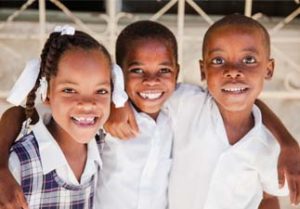 Advent has been involved in mission work in Haiti for over 20 years. Our current focus is the Village of Hope School and Health Center in Ganthier, Haiti about 20 miles west of Port of Prince.
The Village of Hope School offers a subsidized quality education with a Christian foundation to 650 students from preschool to post high school. Church members can sponsor students for $35 a month.
The Village of Hope Health Center offers reduced fee heath care to students, their families, and the community. The Center is serving over 20 patients a day, Advent members can make monthly or annual donations in any amount to help support this ministry.
Mission Team from Advent go annually for a week to visit the ministries and to serve as needed.
photo gallery
Click on a photo to start photo carousel!