Pastor Jordan Long of Lutheran Church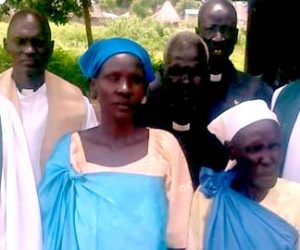 The Lutheran Church of South Sudan (LCSS) is for the people who not only live in the country of South Sudan, but in Ethiopia, Kenya, Uganda and other countries if Africa, as well as people who live in North America. It is a church body that has been traumatized by war and has lost almost all of its infrastructure in the civil war that began in December 2013.
The LCSS ministers to those within the nation of South Sudan and among refugees who live in exile. Its current base of operations is in Gambella, Ethiopia, near several refugee camps. The LCSS seeks to train pastors and leaders who will help to spread the Gospel of forgiveness of sins in Jesus Christ, and to bind up the wounds of those who are broken, displaced, and traumatized.
Rev. Jordan Long, President, LCSS
Email: manpingn@gmail.com
Rev. Morton, LCSS Missionary to N. America
Email: dmluther1483@yahoo.com