Preschool, Elementary & Middle Schools
Advent Square – Senior Living Community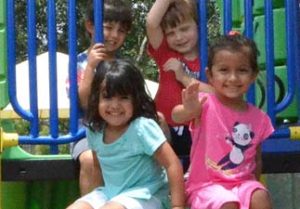 Advent Early Childhood School was founded in 1968 by the members of Advent Lutheran Church in response to the community's need for high quality Christian education.
Advent's Christ centered approach to learning has provided a strong educational and spiritual foundation for thousands of children in a loving and nurturing environment.
Early Childhood School serves children from 6 weeks old thru Prekindergarten.
ECS has been Voted Best Preschool in Boca Raton for the third time! Best for 2017, 2016 and 2014!
SUMMER CAMP ADVENTure
At Early Childhood
is about to begin… for children entering Preschool through Prekindergarten for school year 2018-19.
CAMP BEGINS on Tuesday, May 29th to Friday, August 3rd
Questions? call 561-395-3631 Option #1
Advent School is a private, Christian school that has been serving Boca and the surrounding communities for over 40 years. Our school serves Kindergarten through the 8th Grade. Our comprehensive curriculum includes opportunities to earn high school credit in Spanish, Algebra 1, Algebra 1 (honors) and Geometry (honors); a pull out program emphasizing STEM concepts and robotics for students who meet eligibility criteria and are looking for additional academic challenges; remedial support with a certified ESE teacher for students in need of additional academic strategies; and a variety of extra-curricular, athletic and fine arts opportunities designed to instill leadership, encourage exploration of new activities, and develop deeper skill sets in areas of interest.
The mission of Advent Lutheran School is to inspire the minds, guide the hearts, strengthen the bodies, and nurture the souls of God's children in partnership with their families and the church.
Love Your Neighbor as Yourself
ADVENTure CLUB SUMMER CAMP
for students entering Kindergarten through the Eighth Grade for upcoming 2018-19 school year.
CAMP BEGINS on Tuesday, May 29th till Friday, August 3rd. Early Bird registration is good until April 18th.
Questions? Call 561-395-5322 or 561-395-3631 Option #2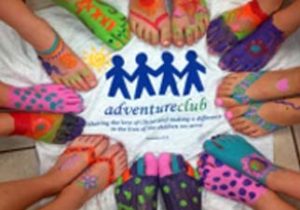 Adventure Club is Advent's Elementary & Middle after-school program. Adventure Club offer a variety of fee based programs that your children can attend right on our campus. The after-school program also serves you and your child by providing a homework time so the children have assistance should they need it, and also someone to check their work. We strive to provide a Christ-centered home-away-from-home atmosphere for the children we serve. Students enjoy time with their peers, arts & crafts, cooking, science, sports and recess as a regular part of the program.
In additional to all of our after-school fun, Adventure Club also offers monthly evening events that provide additional opportunities for fun and fellowship. This also provides a few hours for the parent to enjoy themselves!
During school closings, Adventure Club offers camp days, Spring Break Camp, Christmas Camp, and Summer Camp. The children are teated to a variety of on-campus activities as well as a wide variety of off-campus field trips. Our camps serve children entering Kindergarten through 8th grade.
Jacob Mack, Ministry Director
Independent & Assisted Senior Living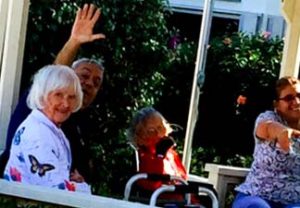 Advent Square is a Senior Living Community, for over 35 years Advent Square has provided seniors with a truly unique lifestyle. We are a Christian community sharing the love of Christ.
We provide many lifestyles and care options for seniors. Independent Retirement seniors live in their own apartment. Weekly housekeeping. meals, bus trips and activities keeps these seniors busy!
Assisted Living , Alzheimer's and Memory Care seniors live in our 16 bed unit which is a 24 hour secured facility. They have access to staff specifically trained to offer personal care with daily living routines. Many activities and therapies are provided for our seniors.